#2 Art Tripping... SNAP Toronto 2017
Jan 06, 2017
Super psyched and honored to be accepted as one of the 50 Artist for SNAP Toronto 2017, Silent Auction.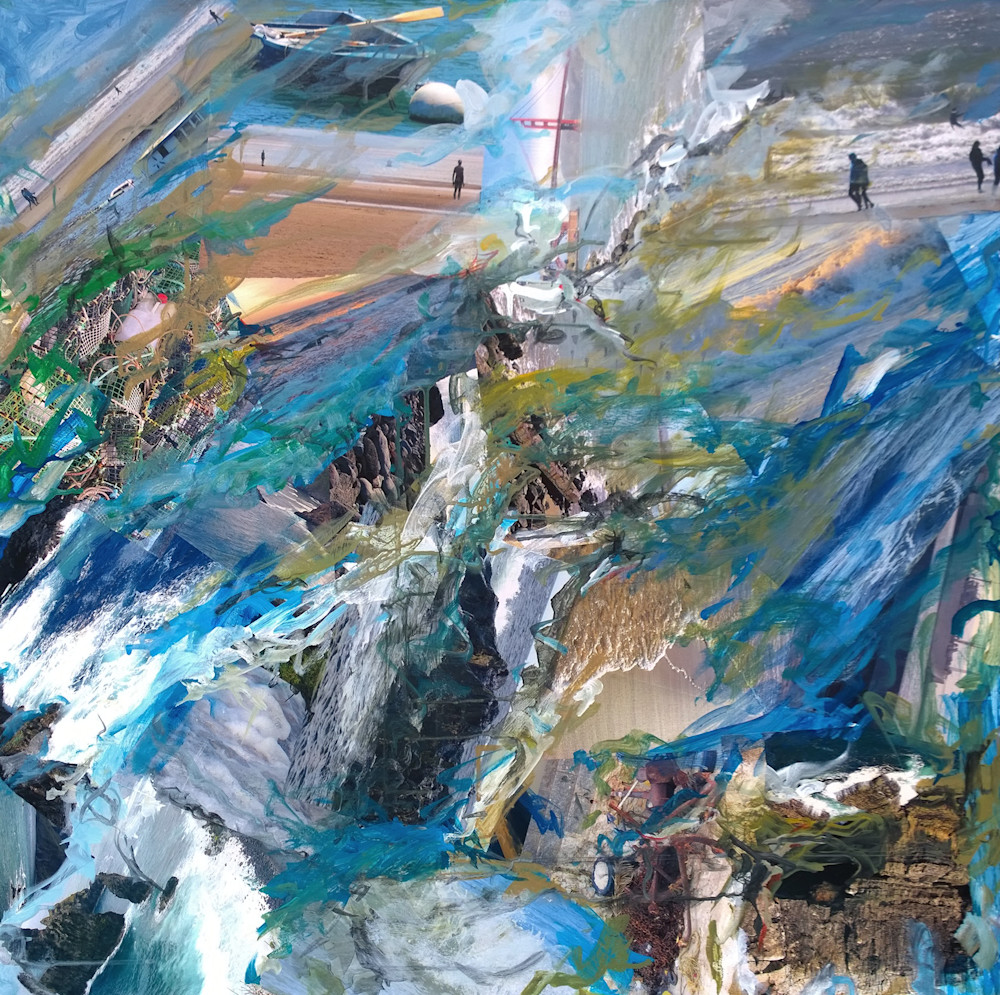 My piece "So Says… The Sea" has received a lot of attention for the end of 2016 and now into 2017. First selling the original painting with its partner "So Says… The Mountain" as well as two fine art archival prints that were sold over the holidays and then to top it off; being accepted for SNAP Toronto 2017.
"So Says.... The Sea" is a mixed media piece, the original being 36"x36"x1.5" and is composed of over twenty five (25) photographs I have taken over many years of travel and how I have seen and experienced the oceans and the seas.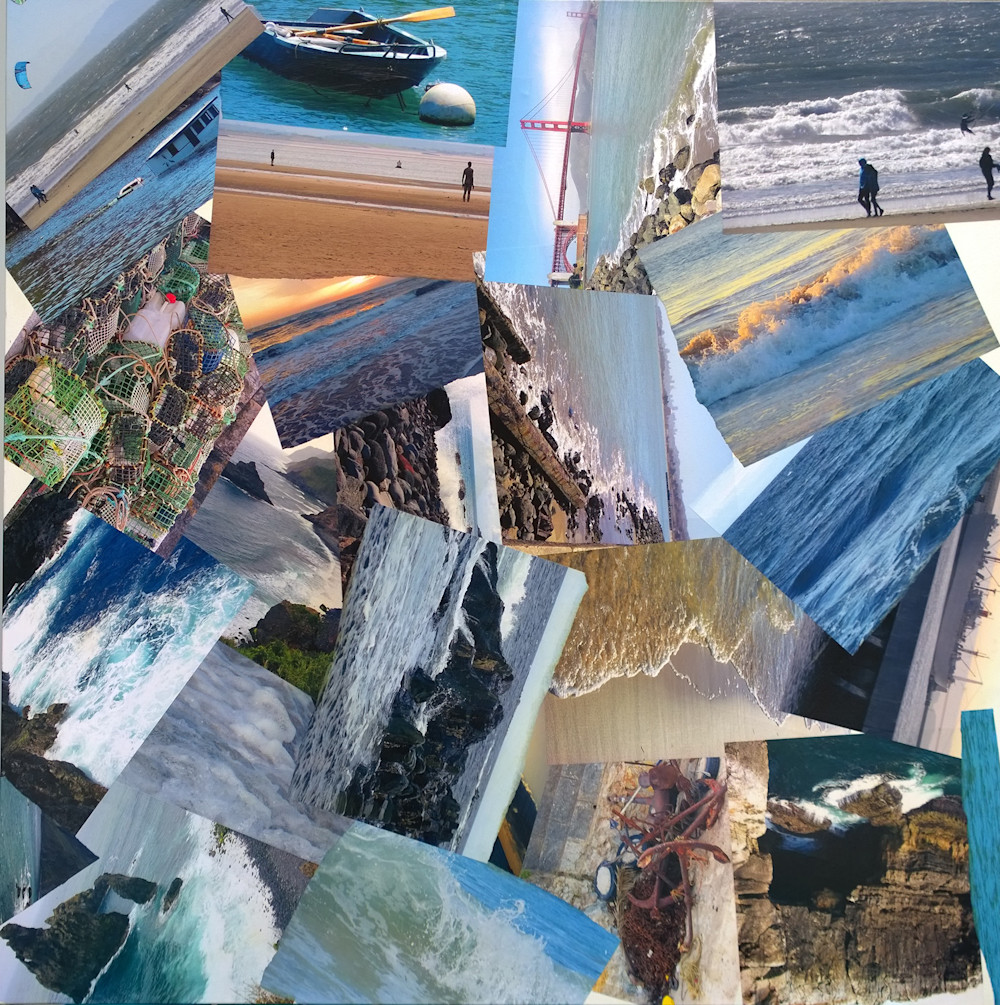 These photographs are printed and then randomly collaged on canvas and next energetically and randomly painted over. Time gets to reveal the story hidden within the new composition. Individual photos are still partly visible and add depth, color and perspective to the new abstracted scenes that appear. I sit many hours with each new piece waiting for its direction, characters and mood to be revealed. A new world emerges from the raw symbolic material of the photos and the emotional energy of the paint, bits and pieces of this world reassembled. An abstracted dreamscape is discovered. The end result becoming this unique story of the Sea.
Why photos of the Ocean and the Sea…. This piece was inspired for a call for submissions for a show called "So Says" based on a selected quote, my choice was by William Wordsworth: "Two voices are there; One is of the mountains, one is of the sea; each a might Voice."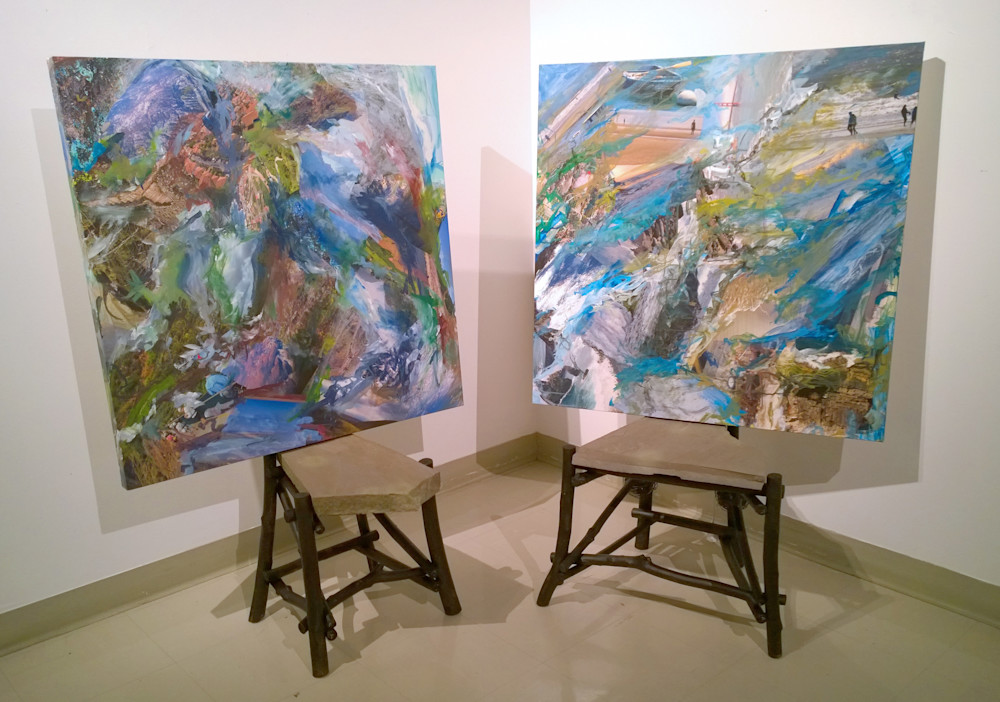 "So Says... The Mountain" and "So Says... The Sea" by Artist Kim Vergil

Please visit the silent auction in support of SNAP Toronto 2017 and ACT
Or better yet buy tickets to the event and have a chance to participate in the Live Auction and Silent Auction
Check out my piece on silent auction as well as the works of many talented artists at:
SNAP Toronto 2017 Silent Auction to see all works available
Lot number: SA48 So Says the Sea by Artist Kim Vergil
SNAP Toronto 2017 has a broad minded collection on offer of photographic interpretations very relevant to today's open minded approach to photography. Come support a great cause, support artists and find Art that you absolutely have to take home with you and live with.
Hope to meet some of you there on Gala Night...