#9 Art Tripping - Where Oh Where Did my Painting Go???
Sep 27, 2017
My first reaction to selling the painting to David was great now I don't have to get it back to Montreal in my suitcase to take home. He can do that...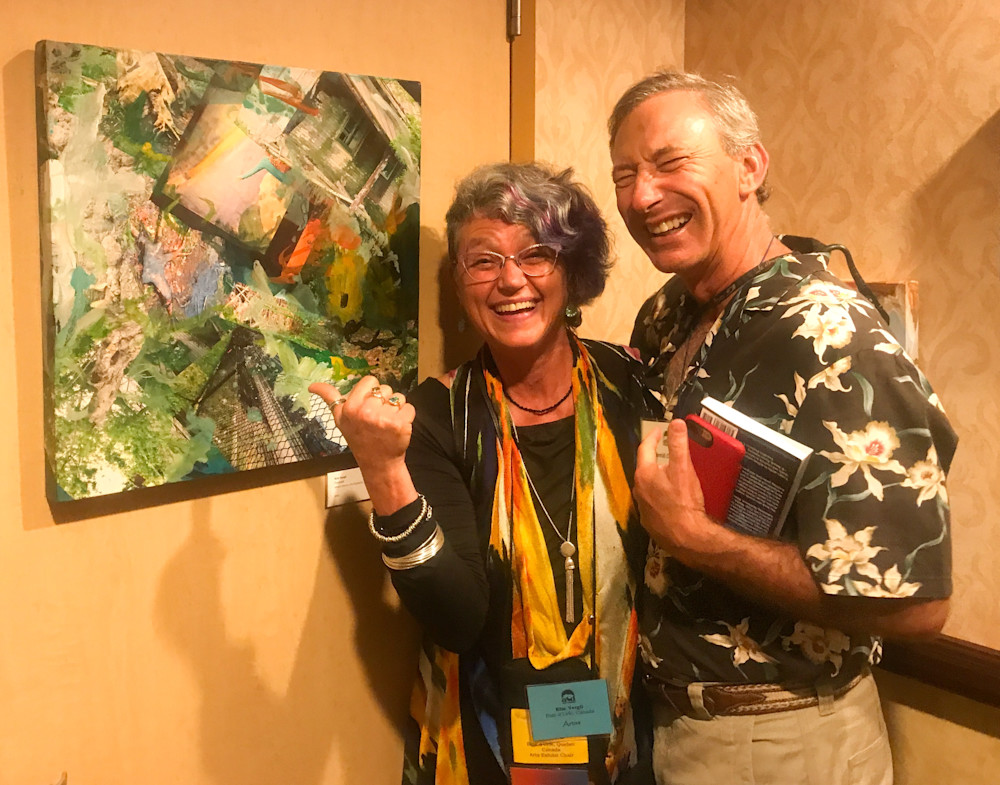 Well David was going to be doing further travels in the U.S. and asked if I could take the painting back home to Montreal, Canada and ship it to him from there.
Sure no problem I said. Upon return I looked into shipping a 20 x 20 inch painting to Australia and it was going to cost $340 Canadian dollars. That was ridiculous, so by chance we had temporary neighbors living in the house across the street that were from Australia and returning home in a few weeks, so I asked if they would mind taking the painting home in one of their many bags of luggage (it was not heavy and does not take any space surrounded by cloths). Sure no problem they said, bring it over and we will see if it fits. With a gentle shove on my part it was in the bag and headed on another journey… The Aussi's Lindsey and Don were not finished their travels yet and were going to work their way across the U.S. and back to Australia over the next month. David was not in a rush anyway for his painting so all was good. First Destination was Havana, Cuba (thank goodness before the hurricane season) however there was a storm and their flight was redirected through Toronto, Canada from Montreal and then on to Cuba. Of course the luggage never showed up. Lindsey was frantic about the painting and I said if the luggage was lost I would reimburse the client and not to worry. It really was not her problem. They were traveling with 5 bags, having been in Montreal for over 5 months, they had a lot of gear to get home, but right now all were gone. Well upon their return to the airport to head to their next destination; Cancun, Mexico they checked at the airport and their baggage had been returned and the tracker said the bags had been sent to Madrid, Spain by accident. But now with bags in hand they continued on their journey. Next was back to Los Angeles, California for "Fenced" where I had originally landed months earlier on my way to the conference. From L.A. the paintings was off to Las Vegas, Arizona then to Yellowstone National park in Idaho from there to Mont Rushmore in South Dakota, then back to Las Vegas, California then back to L.A. to finally head home to Brisbane, Australia. The idea was that they would ship the painting to David when they got back to Australia. But they live on one side of Australia and David lives on the other side in Shelley, Australia. David finally gets the painting by mid-August but decided to take it with him another 5 hours away to Magic Beach on the Southern Ocean of Western Australia…

And that my friends is where this beautiful painting "Fenced" now lives with a beautiful view of the ocean.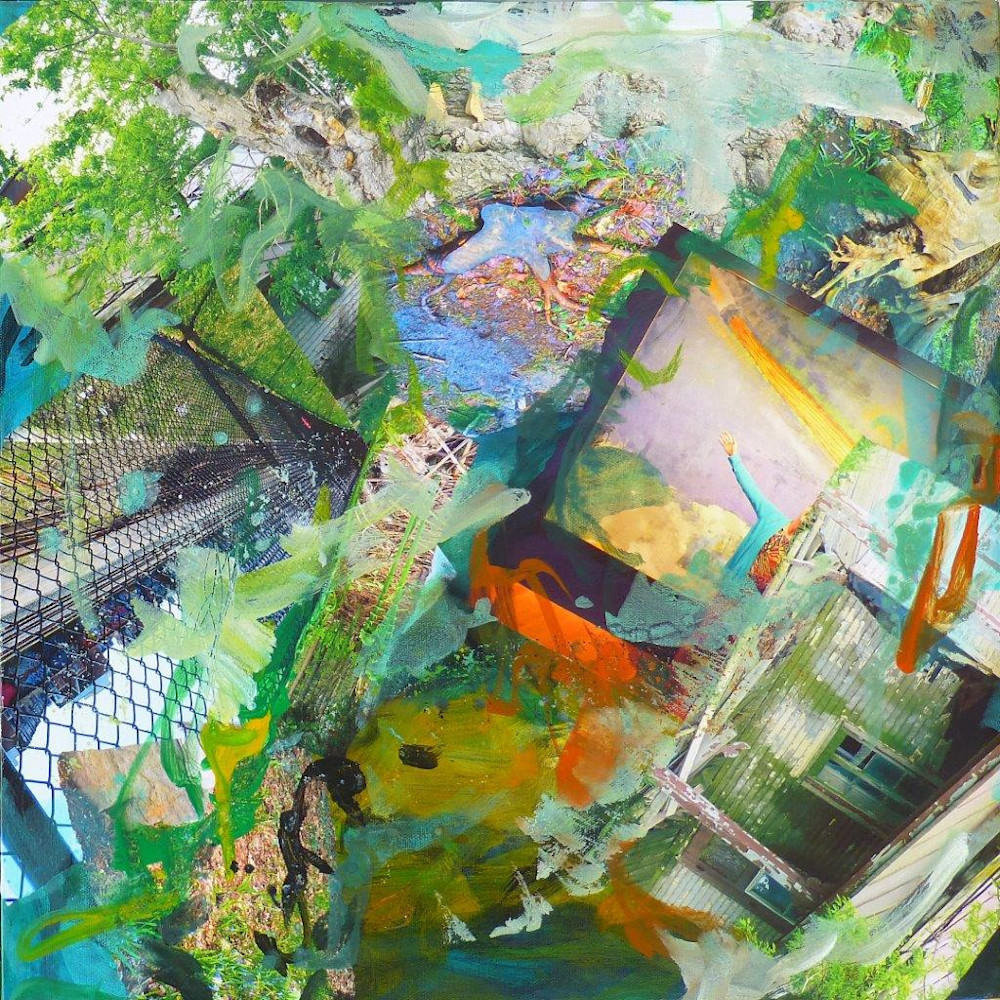 Original is SOLD But Quality Prints in all sizes and printed on a variety of materials are always available CLICK HERE
For FULL SELECTION of Originals and Prints CLICK HERE