#5 Art Tripping - An Artist Journey starts wtih a line...
Feb 16, 2017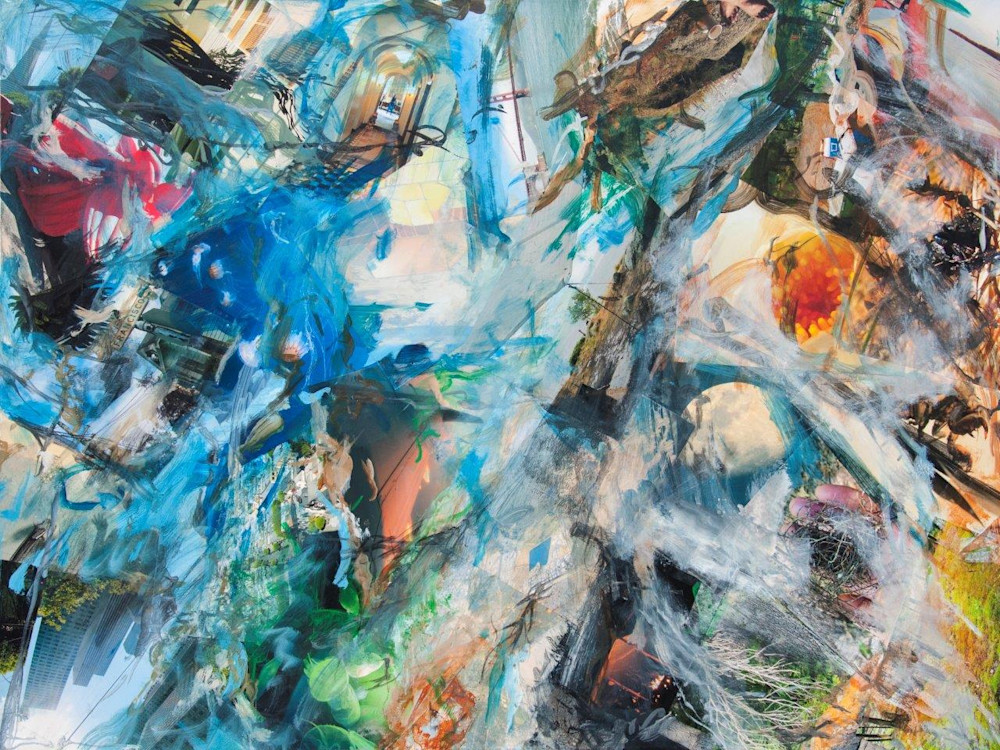 As the eldest of three girls I was the lucky one when we moved into our first house to get my own bedroom till another bedroom was built. I quickly turned my cupboard into my first studio with my desk and art supplies neatly laid out. I drew everything a young girl would. Then I started to go to museums with my parents and saw some of the great works of art that had nudes in them. I decided when I came home that my first nude model would be a centerfold from my father's basement hidden Playboy magazines. In those days the models were still wearing a bottom so all we got to see was the breasts but that was good enough for me.
I had found my first nude model to be able to draw the human figure from.
Many years later as we all got older my dad came to us all and said that we all spent time with mom shopping but that now we were older he didn't see us as much so he decided to make Thursday night date night for all his girls, mom included. So each week on Thursday one of us would get dinner and an event with our dad. I would have been about 14 at the time. He asked us all what we wanted to do and he and I decided to go to the Contemporary Art Museum that was located down near the old port of Montreal at the time, right across the river from the expo 67 Habitat building.
We saw many of the great artist of the time from Judy Chicago, Abakanowicz , and Louise Nevelson to name but a few...
Continue Reading…
Dad and I would go to a show and then walk out back to the river and have a beer together and talk about the artworks we had just seen and how we felt about it. What were our impressions and feelings? We talked and shared and just hung out together. This created a lifelong friendship with my dad that I treasure to this day. Then it was time to go home, and I am sure it is these moments with my father and both my parents' continual support of me as an artist that was the foundation for my persistent and focus of becoming a full time professional artist.
One of the shows that still stands out for me was the Paul Klee Retrospective Show…
Paul Klee Lesson #1: Take a line for a Walk
I had lived with the print "Senecio" 1922 by Paul Klee in our house all the time I was growing up.
We walked into the show from the wrong which was the end of the show and worked to the beginning of his career. It blew me away how someone was able to deconstruct their world of color and form over a lifetime. To spend a lifetime undoing and re-seeing for his time. To question and re- order the world so it could be seen again with fresh eyes… I was fascinated and freed at the same time. I realized then that art could be anything you wanted it to be. That is was about feeling and seeing the world through your eyes and re-sorting, re-ordering, re-viewing through a personal lens and then putting it back out into the world…
And this all starts with a line…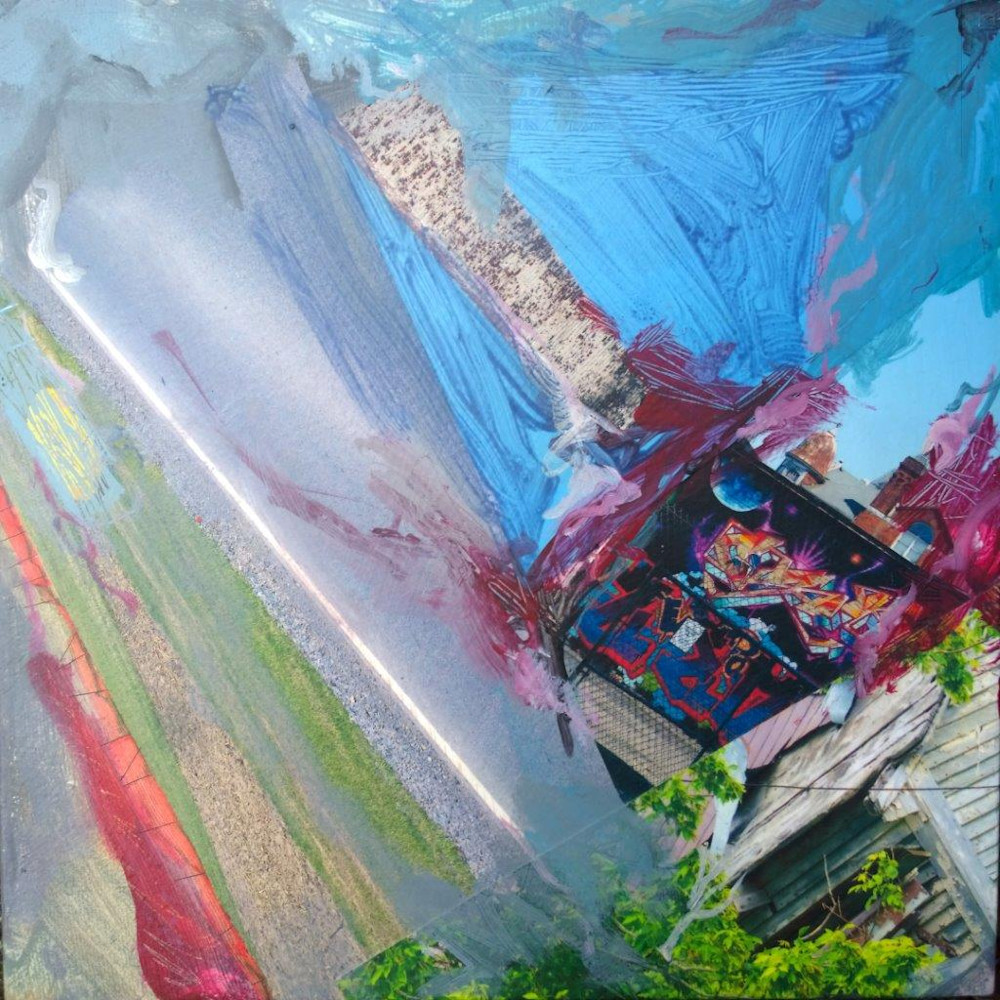 "White Line" part of my "Day Residue" Small Works Series is interesting because this series represents flash segments of a dream that we wake with only remembering that one thing. Being these pieces are small they have taken on a macro view of the larger works I do where I can find full dream scenes, dreamscapes with characters and animals etc. With these small pieces it is just a flash, a residue or a side glace that is caught up close. A dream mood that is left. "White Line" is that fast flash of the line… The white line on the road that guides us along the road. The line in the sand that we all have put down as our personal limits etc... etc…
Tony Crisp "Dream Dictionary" one of the most trust worthy authors of dream interpretation has his ideas about a "White Line" too…
For me the pieces always leads back to Dream work, but that is open to interpretation.
CLICK HERE if you would like to view the full collection of small works...