#4 Art Tripping... A true Valentines Love Story...
Jan 25, 2017
Valentines is only 21 days away…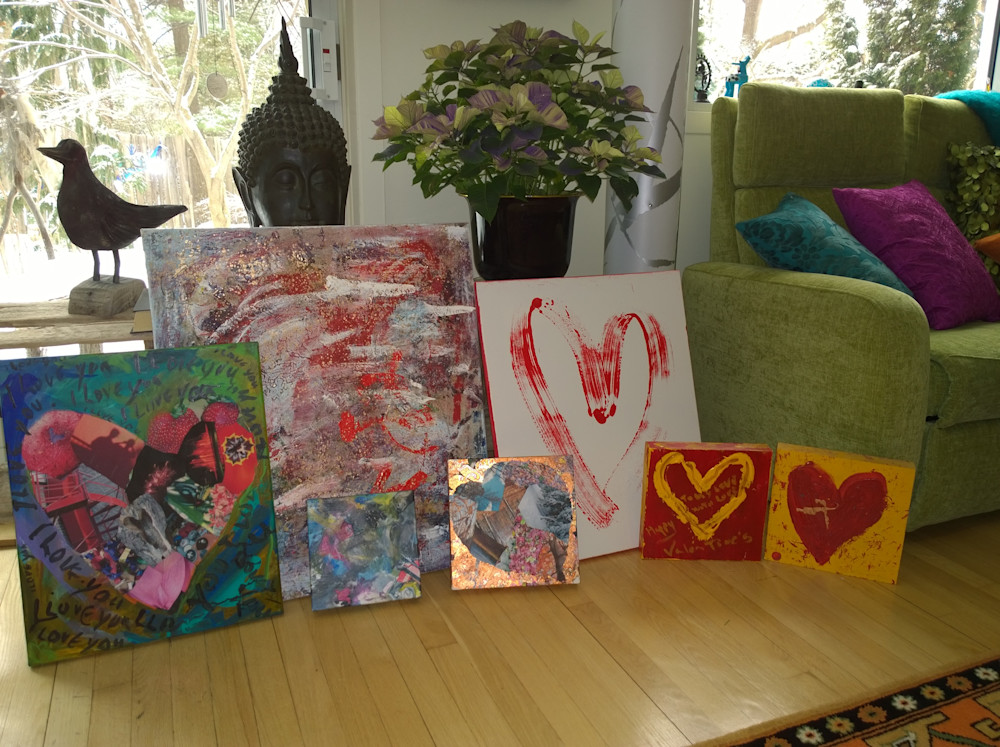 I met my husband Louis 40 years ago this year…
I have received many Valentines cards and lots of beautiful flowers, however in the last few years we have started to give each other small paintings professing our continued and ever evolving love for each other. The flowers have died and the cards are put away. But the paintings have become part of our collection and our lives. We each have them in our office and in our home. With this in mind I have been busy in my studio creating a unique selection of small works that will make anyone a proud collector. Keep your eyes open for, the first time to be available on my site, the small works collection. I will keep you posted. Start planning in advance so you don't miss your chance to make a unique impression on that special person in your life.
It was right around this time that Louis and I met through a mutual friend and by Valentines Louis gave me my first Valentines card of many more to come. When I met him he had already planned a one year open Europe trip with his buddy for later that year. We had 9 months together and had totally fallen in love. He left by September and we agreed to let each other go and see what happened when he returned. Those were the hitch hiking days. I received a letter every other week if not more telling of all the wonderful art he was seeing and the fabulous people he was meeting and he always proclaimed his continued love for me. I on my part had been writing a journal to him of all the things I was doing and things I wanted to share with him but could not. This is way before the time of cel phones and internet. This was snail mail all the way and telephone stations in strange countries where Louis waited for hours to get 5 minutes to talk with me. By Christmas I was able to get a package to him with all my letter to him and a beautiful flannel shirt I had sewn for him. Three weeks later he came back by surprize and said that someday we would do that trip if we were still together. We did do that trip after we were married and finished our studies we traveled Europe for a year in a camper van. Art Tripping all the way across the countries. But that is a story for another time…