#10 Art Tripping - Why put together an Art Exhibition
Nov 11, 2017
Why put together an Art Exhibition???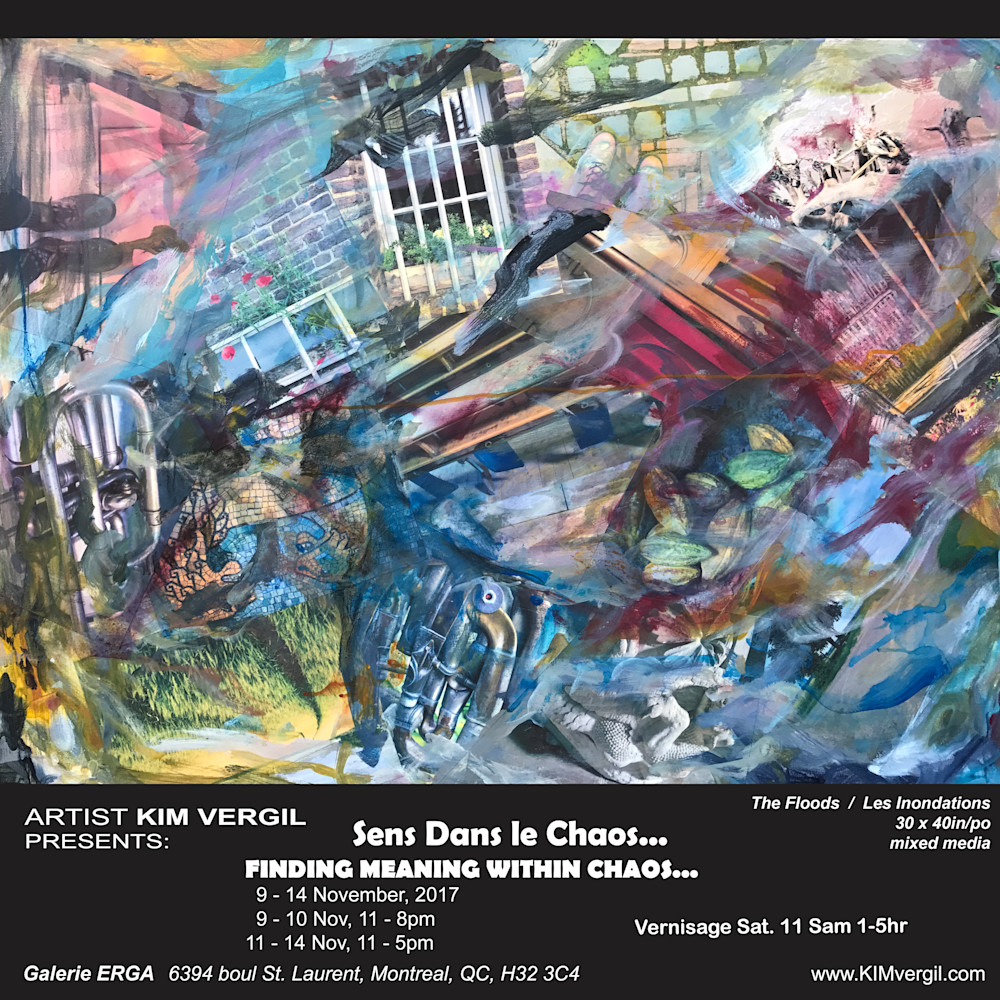 Good question really. In today's world of online buying in the Billions of dollars' worth of Art Sold the art world is experiencing a great time of change. Everyone involved in selling art from the artists to the gallery owners, auction houses and the global world of on line art sales are forced to revisit and reinvent the way we see and sell Art.
To grow into this era of Art Sales I now have a website fully equipped with shopping cart, wall previews and can sell both original and high quality reproductions of my own work right from the site. A true wonder to behold in this day and age. This was not even possible a very short time ago. Did you know that you have 1.7 seconds, the last I heard, to keep people's attention on your website?
But let's be honest the Art works I make need to go somewhere before they are sold. Storage for an artist is a nightmare and personally what a shame to have all the artwork sitting in packaging in dark places all piled together. It just seems wrong for artwork not to see the light of day.
Think of all the art in the world that sits in Art Vaults and is never or rarely seen even today. Money and gold may like to sit in vaults but Artwork???? I don't think so.
The studio is the place to make the art, to adjust and allow each piece to come into its own with our tender loving care. But it is not the place to see and enjoy the true beauty, power and point of the art in the first place.
So the truth be told it is an amazing if not terrifying experience to put the artworks that have been worked on over a year or more and put them all in the spotlight literally. To take each piece from a collection and give it the space on a wall and lighting that makes it come alive giving it the love and attention that it so deserves until it finds its real home.
I think of each piece I make as one of my babies. You want it to come to maturity then leave home and find a life of its own. Spreading the spirit it was created with originally out into the world.
This year's show "Finding Meaning Within Chaos" at Galerie ERGA is just that opportunity to present the Art, in the best circumstances possible, on the wall and allow people to be with each piece one on one and feel the potential story that lies within the work. Then ideally to fall in love with a piece and bring it home to their living and/or work places to continue feeling the energy that is unique and special to each piece of art created. Each one becomes a portal into your own imagination.
So putting together this art exhibition is my way of enjoying the best of both worlds where my artistic creations are available online but also making it possible to bring you close and in ideal conditions to the original artworks for you to feel, see and experience your own reactions. Also to give each work of Art its due respect and presence out in the real world before it takes on its next stage of existence. Hopefully not in a vault.
To Purchase this featured piece CLICK HERE
For Full Selection of Original and Art Prints CLICK HERE